Flower Power
March 7, 2021
|
|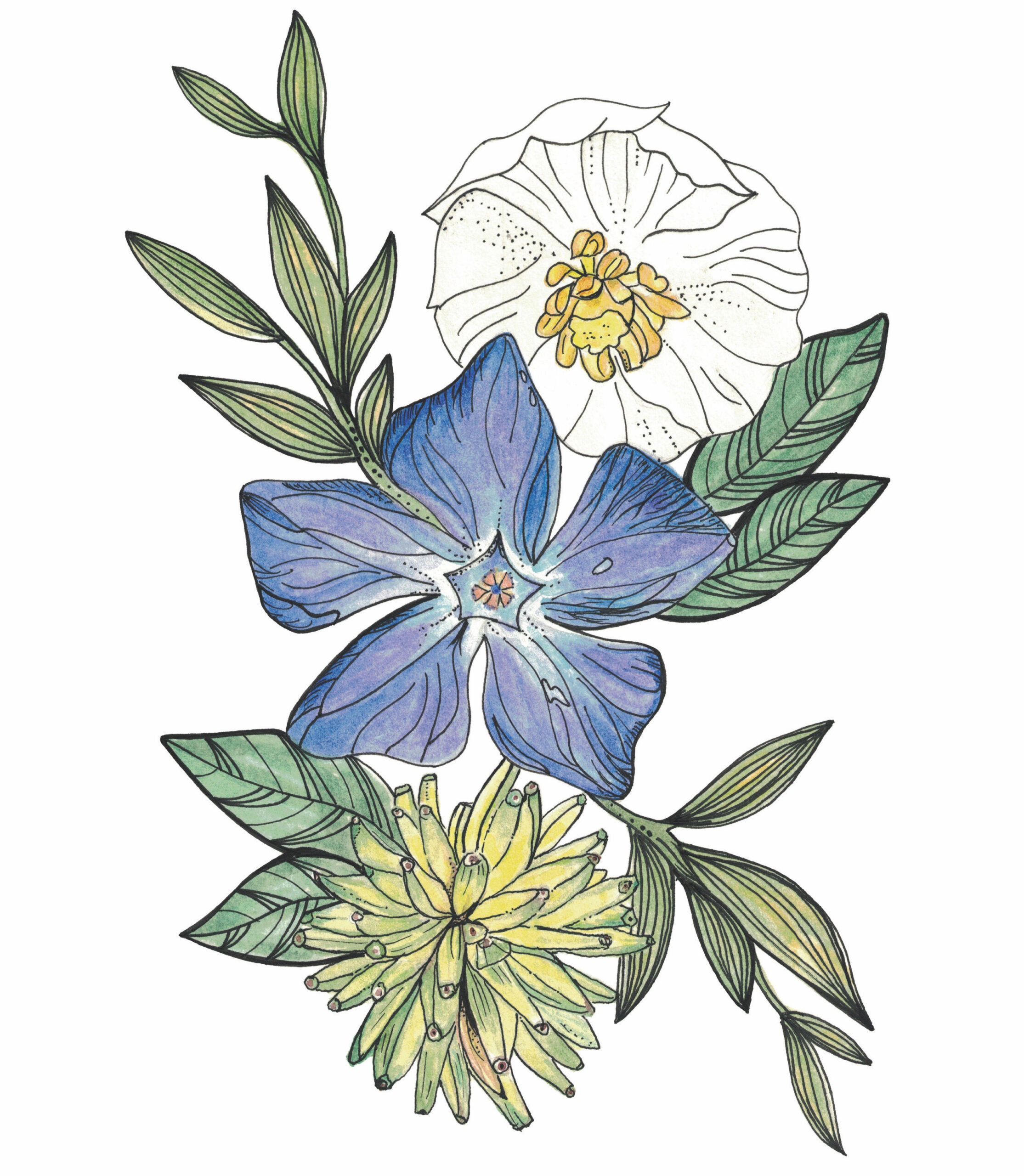 LivingWell participant Donna Bailey was apprehensive about undergoing chemotherapy treatment. She heard and read about all of the possible side effects. The word "toxic" came top of mind when she thought about it.
"I fell into an existential hole after I was diagnosed and learned just how much treatment I would need," said Bailey. "I'm from California and consider myself more organic. I didn't know if my body could handle all of the chemicals."
Her oncologist from Northwestern Medicine Regional Medical Group, Dr. Arlene D'Souza, sent her home with a folder of information, including the compounds that make up her prescribed chemotherapy. Donna was surprised to find out that some of the ingredients were plant sources containing anti-cancer agents, including mayapple, periwinkle and Asian happy tree.
Lightbulb moment! Bailey contacted her daughter-in-law, Myra Miller, who is a designer and artist, and asked her to draw all three of these plants. Myra did so happily and sent Bailey the finished piece with a white mayapple blossom at the top, periwinkle in the middle and the fruit of the Asian Happy Tree on the bottom.
Bailey now walks into the infusion room at Northwestern Medicine Delnor Cancer Center for each of her treatments, takes out this work of art, and uses it as a visual to remind her that beautiful botanicals are part of her healing process.
"I call it my flower power," said Bailey. "Flowers don't hurt people, they heal them. My brain instantly changed when I thought about chemotherapy in this manner. Myra's drawing has really and truly become my 'soul' focus."
Interested in sharing your story? The LivingWell Community blog wants to hear from you!