All Programs
Love After Loss: Dating as a Widowed Person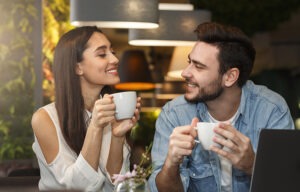 Thursday, February 25, 6:30 – 8:00 pm
Are you thinking about dating again? Or, have you already started? It's a lot to take in, isn't it? When should I start to date? How do I even date? Will others judge me for dating? How will anyone accept the love I have for my late spouse? Should I tell them right away? Are you riddled with guilt, or fear? Yeah,  I figured. Let's discuss. Join LivingWell Counselor, Christine McMinn, LCPC, CT, as she welcomes back coach, author and speaker, John Polo in this 90-minute virtual workshop where we will explore Love After Loss.
► To register and receive a link to join this virtual presentation, e-mail info@livingwellcrc.org and include your first and last name and "Love After Loss" in your subject line.