All Programs
Healing Through Humor: Letting Go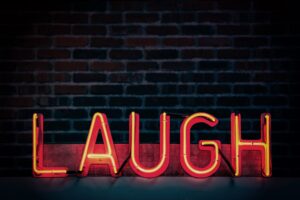 Healing Through Humor: Letting Go
Wednesday, April 27, 6:30 – 7:30 pm
Part of improv is letting go of how you think things should go to make way for what your improv team brings to the table. In this workshop led by improv instructor/ensemble member and social worker Caroline Rhoads, M.S.S., LSW, CET I, you apply the principles from improv to let go and make peace with what you can't control. Participants are encouraged to leave their judgement and inner critic at the door to reap the benefits of this experience.
● To register and receive the link to join this virtual workshop, complete New Participant Form (if you haven't already) and email info@livingwellcrc.org, including your first and last name and "Letting Go" in your subject line.