All Programs
The Importance of Caregivers and Caregiving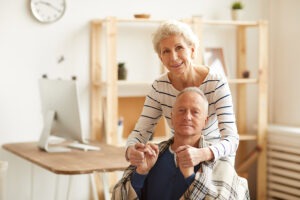 Wednesday, August 17,  6:00 – 7:00 pm (virtual via Microsoft Teams)
Presented by: Lindsey Kovalik Bianchini, LCSW, LISW-CP and Nancy Nieto, LPC, NCC
Being a caregiver can be an overwhelming experience. Join LivingWell counselors Lindsey Kovalik Bianchini and Nancy Nieto as they discuss how to navigate the complexities of caregiving for someone with cancer and the important role you play as their caregiver. This presentation will include ways to help balance the needs of the patient with your own needs and ways you can care for yourself as a caregiver.
● Register and receive a link to join at livingwell.nm.org.